Don't take our word for it.
We are here for all healthcare facilities and all companies who work for healthcare facilities.
When it comes to the healthcare revenue cycle, there is no limit to the impact Expeditive's expert interim consultants can make. We understand the needs of a range of healthcare facilities, and we tailor our solutions to those needs.
We've worked with large and mid-sized health systems and hospitals, so we know how to provide help on a large scale. Our expertise extends to physician billing and collections. We can work for physician's offices or do physician billing within the hospital business office. We also specialize in helping small, rural Critical Access Hospitals and are experienced with the unique concerns of a hospital that serves a small community. No matter the size of your facility, one thing we know for certain is that our impact will be monumental!  Contact Us Today
Whatever the situation, Expeditive can help!
Are you in need of a revenue cycle solution? You can rest assured that Expeditive's expert consultants bring years of relevant experience to your organization. With the vast revenue cycle experience all of our professionals have, we are able to adapt to any new situation we encounter. Two home health A/R consultants collected over $500k for a Home Health facility in South Jersey in just over 60 days!
Susquehanna Health
Susquehanna Health Hospitals utilized the staffing of Expeditive to assist us with a very difficult conversion of our hospital information system.  S.H. Hospitals were a beta site for our HIS vendor for their new patient accounting system. The system had many initial problems that were going to take time to work out. In fact, at one time, we had as many as 500 tickets for corrections to various revenue cycle issues. During this period after implementation, accounts receivable days outstanding increased by 15 days, which had an adverse impact of over 10 million dollars on our cash flow.
The patient accounting department needed to do something drastic in terms of addressing the billing backlog, and I personally contacted Expeditive to intercede and they hired the staff and provided continuity on our A/R project. The engagement continued for another 15 months, until our accounts receivable totals were back to a low 40 days outstanding. During that time, the contracted staff identified billing problems for us to communicate to the vendor. They forced the dropping of bills and submission to payers. They provided aggressive follow-up with payers, then also provided us with an A/R monitoring process which we still use today.
Given the difficult situation in which both personnel and technical issues needed to be addressed, Expeditive did an outstanding job. Their commitment to performance for their client was paramount and allowed us to return to a normal state of operations as soon as possible. As a result, I would not hesitate to recommend them to a hospital looking for assistance in A/R billing or follow-up issues.
Charles J. Santangelo
CPA, FHFMA, Executive Vice President CFO
Susquehanna Health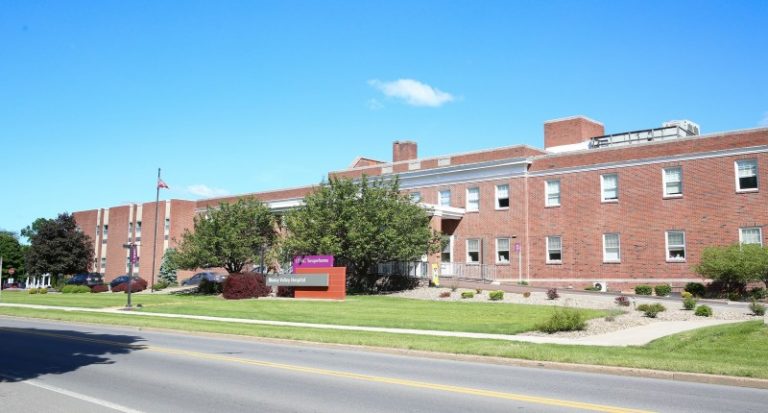 Atwater Solutions
We've been working with the Expeditive Team for 5 years and together we have completed several different successful assignments.  No matter if the role is for one person or a team, 2 weeks or 6 months, Jen gives us her undivided attention and communicates timely and efficiently.  Expeditive finds the most qualified, relevant resources that have a wealth of knowledge in the role and need very little supervision or training.  On many occasions our projects get extended or lead to additional work because our clients recognize the value we provide. Our relationship with Expeditive has allowed us to serve our client's needs in areas that we normally wouldn't be able to, which has strengthened our client relations. 
Here are some of our most recent accomplishments:
2019-2020 Go Live Patient Access Support for a large private medical practice in Wisconsin
2019-2020 AR Management for an Acute, Ambulatory and Emergency Care Center in Pennsylvania
2020 Training and AR Follow Up for a Healthcare Financial Management Company in Ohio
Marty Carlin
Managing Partner
Atwater Solutions

Lehigh Valley Health Network
Recently we had an A/R backlog and we're looking for a vendor to work with in order to reduce our A/R days.
I reached out to Expeditive and asked if I could get five to seven A/R clean-up specialists to assist us in cleaning up our A/R backlog. Within days I had professional colleagues from Expeditive on site who were knowledgeable and able to quickly learn our systems and make an immediate impact on our A/R.
With their assistance, in a matter of three months, we were able to reduce our A/R by 5.6 days.
In the future, if I need support in cleaning up A/R, I wouldn't hesitate to reach out to Expeditive for their services.
Jeff Hinkle, CRCE-I
Administrator, Patient Financial Services
Lehigh Valley Health Network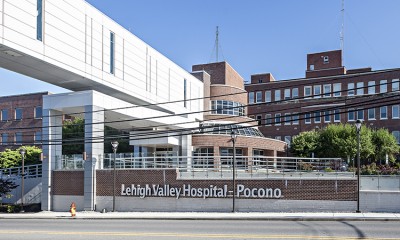 Monroe County Hospital
I started out with Expeditive in 2012 and have worked with them in the revenue cycle area, business office, patient access, and financial management.
Working with Expeditive has surely been a wonderful experience. I have been in healthcare for about 20 plus years, and have been involved in turn-around projects for hospitals, physician offices, and small rural clinics.
Monroe County Hospital reached out to Expeditive in December of 2011, requesting a CFO or controller with a revenue cycle background. The hospital had come off a filing of approximately, I think, a 13 year loss — a progressive loss in the tune of anywhere from $750,000 to $1 million each year and really just needed somebody to help them keep their doors open.
I came on site on January 2nd, 2012, and made an immediate impact. I was hired to do an assessment and give Expeditive an update and let them know what the hospital may need. Within the next 120 days the hospital filed a month of profit, and subsequently every month was profitable. We've since hired a patient financial service manager which is over our business office and patient access area. The hospital from 2012 and 13 and going into 14 is continuously in a profit state, with the help of Expeditive and after about a year and a half of being a consultant through Expeditive, I was hired to be their permanent CFO.
Their company has a solid bunch of revenue cycle professionals, financial professionals, that are healthcare-minded, and I'm saying that not from just working with them but also having the pleasure of hiring folks to come into our hospital and help us whenever we're in crunch time.
The folks that Expeditive provided have all come with a strong background in the field, have been able to hit the ground running and have helped us meet goals. Phenomenal company; phenomenal people. It has been such a pleasure working with Expeditive.
Marlene McLennan
Chief Financial Officer
Monroe County Hospital

Jason Bush – Healthcare Consultant
We needed some additional staff to fill some holes where we were lacking staff, as well as we needed to do an A/R work down.
Some of the roles that Expeditive filled for us were handling billing functions. We had a couple of people who were doing follow-up and collections for us. We had someone who was doing cash posting for us. Expeditive also provided a person for us who worked down in pharmacy inputting pharmacy charges.
Each individual that they sent me for that first project performed well beyond my expectations. Everybody that Expeditive sent was very professional. They were very knowledgeable in the business. When they came on board, they didn't need a lot of leadership at all. They managed to just dive right in and get the job done because they pretty-much already knew what needed to be done; it was just a matter of learning the system and most of them already knew the system we were using, so that was a plus in their favor and my favor, so it was a win/win, and they managed just to excel in every role. Permanent staff at this particular client's site; they just loved the Expeditive folks. The Expeditive people got along with my staff, they worked well together and again, that was a win/win, but it was a win/win for Expeditive as well.
The second time I was using Expeditive was another project actually in New York City, and this particular client needed someone to come in and do an A/R work down, and they had quite a bit of old A/R sitting out there that basically needed to be cleaned up. I needed the people who were well-versed with government payers, Medicare, Medicaid, as well as commercial and managed care payers, and they were able to provide me with a really good team to put in place. They managed to collect for me in a six month period about $6 million for us in that six-month time. That was definitely a win/win for my client as well as for myself, and as well as for Expeditive.
The other great thing that I like about Expeditive is that once they supply me with staff, if one of my staff is one of the staff that they have supplied me with and is not working out for whatever reason, all I have to do is call Expeditive and they say "not a problem, We'll have them out of there today and we'll have you someone new in there." Don't even blink an eye and they've got it taken care of.
Expeditive's focus is giving you quality people and giving you quality work and making sure that everything gets done and that you're satisfied when the project is up, and that's one of the things I liked about working with Expeditive: that they do their best to take care of their clients and they've always been that way with me.
Jason Bush
Healthcare Consultant